Inside the Discussion
05.30.2023 – 30.08.2023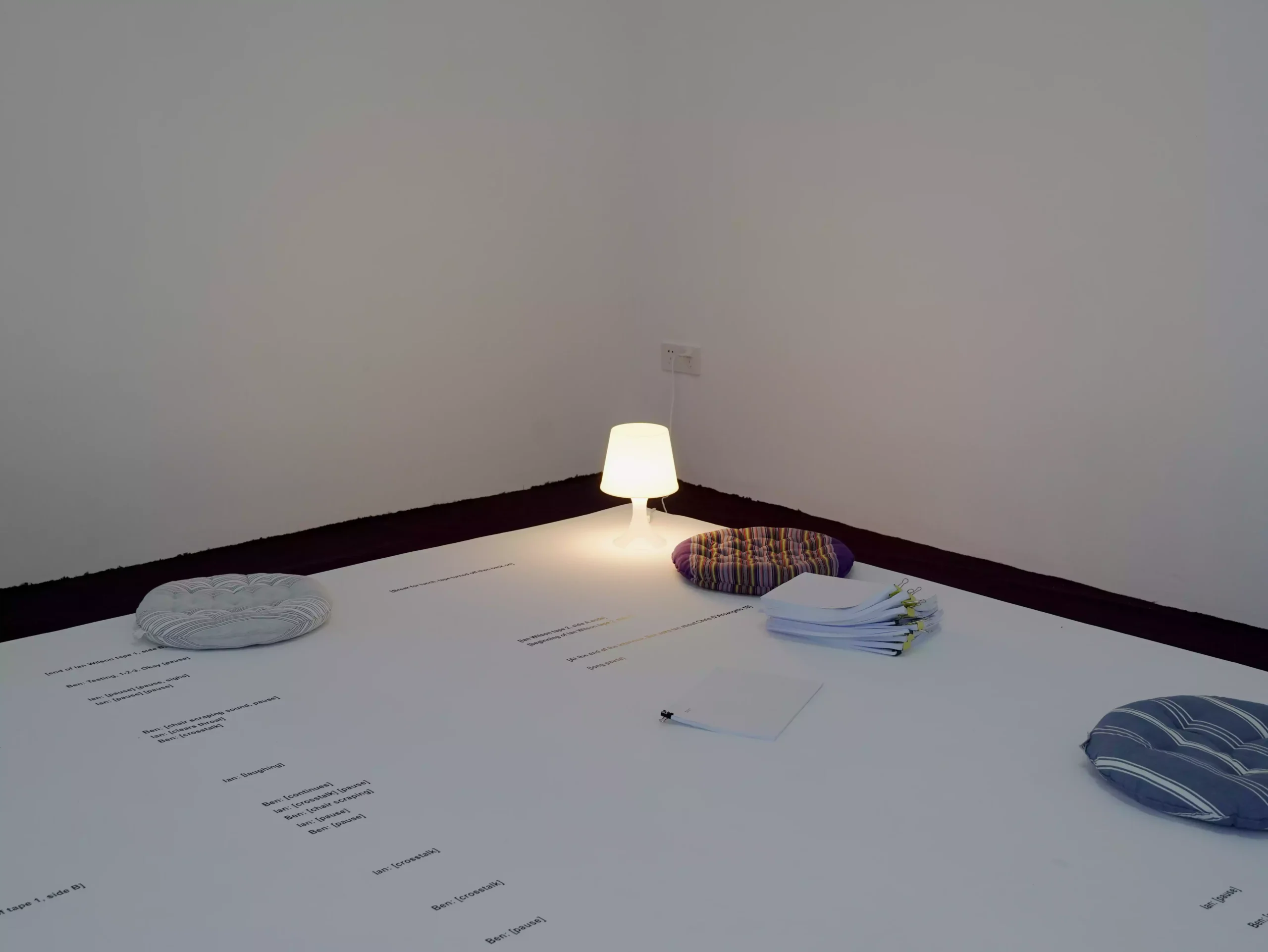 A4xX
09.01.2022 – 11.20.2022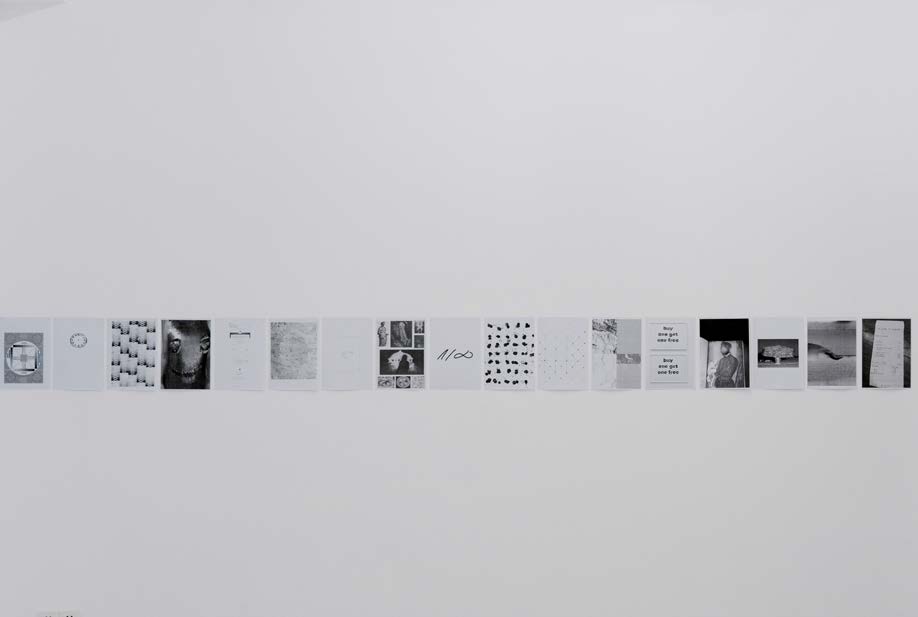 14.7CM
04.09.2022 – 04.11.2022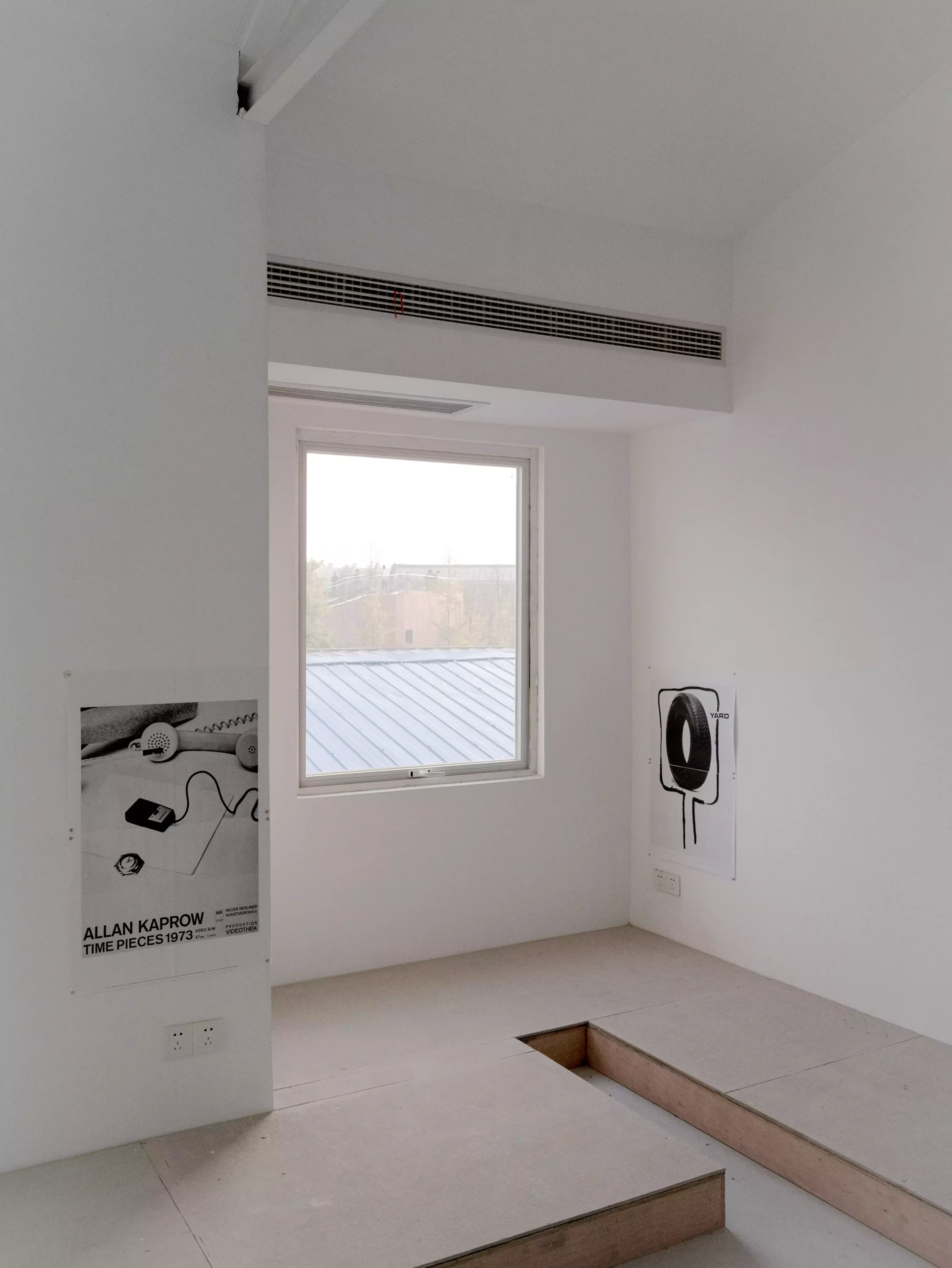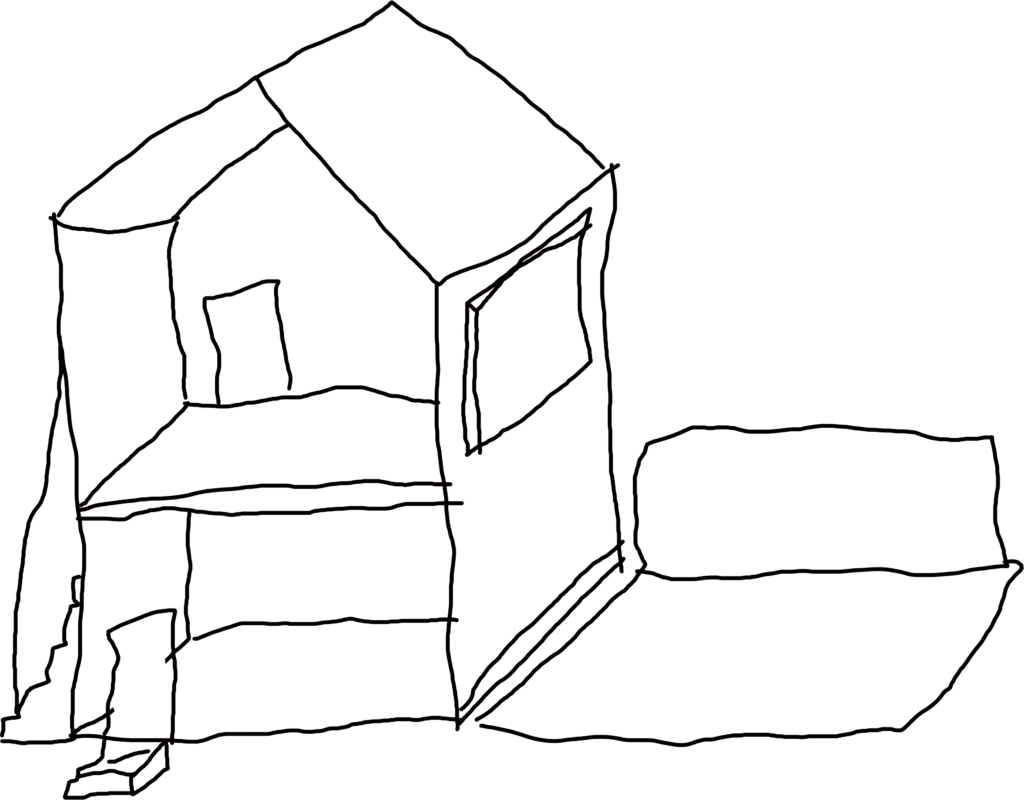 想象这是一片月球的土地
它道循月球的运动周期,在每一个新月会有一位
艺术家、诗人或设计师来到这里,
每天日落时(中国UTC+8),这片土地将会被点亮。
lmagine this is a moon land.
It follows the lunar calendar and every New moon,
an artistpoet or designer will come to this land.
Every day at sunset ( China UTC+8 ) this land will be lit up as the moon.
Lunar Practices
2023#6
24/7
Elsa Werth
18.06.2023 – 16.07.2023
This project humorously juxtaposes the image of the moon, a symbol of celestial time, with the relentless concept of 24/7 time, unearthing the haunting disconnection and alienation that humorously arise from our consumerist lifestyle.
Elsa Werth is engaged in a multidimensional work : installation, sculpture, video, artist's book and sound.
Through an economy of means she claims non-spectacular gestures as resistance tactics.
She diverts words, objects and gestures from their common use. Her approach counters commodity production and challenges normalized information.
Thus questioning the criteria for works of art to exist in an environment where representations are standardized.
这个项目幽默地将象征天体时间的月亮形象与无情的24/7时间概念并列,挖掘出萦绕在我们消费主义生活方式中的断裂和疏离。
Elsa Werth从事一个多维度的工作:装置、雕塑、录像、艺术家书以及声音。
通过一种经济的手段,她声称非壮观的姿态是抵抗战术。
她将文字、物体和手势从它们的普通用途中转移出来。她的方法反抗商品生产,挑战规范化的信息。
因此,她质疑艺术作品在一个标准的展示环境中存在的条件。
Lunar Practices
2023#5
Moonlight
Mirat-Masson
19.05.2023 – 17.06.2023
Moonlight is a naive and poetic representation of the Moon, in the form of a light bulb. Its size has been divided by 10 million to keep it within reach. It is visible throughout the day in its extinguished form and offers us its light at nightfall.
Mirat-Masson identifies itself as an author-publisher duo in which they mix their practices as screenprinters and graphic designers. They like what is plural and hybrid. Mirat-Masson is therefore an inclusive, proud and multi-tasking duo. They have gradually anchored their research in the relationship between language and identity (gender, class, sexual orientation) through their personal narratives.
Mirat-Masson is a faggot-dyke duo in which languages become predominant, malleable, fluid and political. Punctuations are absent, mediating, brilliant. The letters become statuesque, inclusive, elevated. Words are highlighted, excited, explicit, self-defining. The texts search for themselves, build themselves, shout, call out. The writing can be incorrect, carried away, modified, mutated.
月光是对月亮的天真和诗意的表现,以灯泡的形式。它的大小被划分为1000万,以保持它的可及性。它以熄灭的形式全天可见,并在夜幕降临时为我们提供光明。
Mirat-Masson定义自己为一个作者和出版社的二人组,他们将自己作为丝网印刷者和平面设计师的实践结合在一起。他们喜欢复数和混合的东西。因此,Mirat-Masson是一个包容的、自豪的和多任务的二人组。他们通过个人的叙述,逐渐将他们的研究立足于语言和身份(性别、阶级、性取向)之间的关系。
Mirat-Masson是一个faggot-dyke二人组,其中语言成为主导的、可塑的、流动的和政治的。标点符号是缺席的,是调停的,是辉煌的。字母变得像雕像一样,具有包容性,被提升。词语被强调、兴奋、明确、自我定义。这些文字寻找自己,建立自己,呼喊,呼唤。写作可以是不正确的,被带走的,修改的,变异的。
Lunar Practices
2023#4
Reality makes me sick
Gwendal Coulon
20.04.2023 -05.18.2023
"Gwendal Coulon's art work – as performance, painting, drawing, installation or video – is a step aside. His proposals are never think in cynical or deceptive way but attempt to reveal some things about nature and purpose of our contemporary art world.
Graduated from fine art school in Paris his work has been shown at La Station (Nice), Galerie Air de Paris (Paris), CAC Brétigny, le Crédac (Ivry-sur-Seine), Galerie Gaudel de Stampa (Paris), Frac Franche-Comté (Bezançon), MRAC (Sérignan)…"
"Gwendal Coulon的艺术作品—作为表演、绘画、素描、装置或视频—都是一步到位的。他的提案从未以玩世不恭或欺骗性的方式思考,而是试图揭示一些关于我们当代艺术世界的性质和目的的东西。
他毕业于巴黎的美术学院,他的作品已经在La Station(尼斯)、Galerie Air de Paris(巴黎)、CAC Brétigny、le Crédac(Ivry-sur-Seine)、Galerie Gaudel de Stampa(巴黎)、Frac Franche-Comté(Bezançon)、MRAC(Sérignan)展出…"
Lunar Practices
2023#3
Basal Body Temperature Gap Shape
Yuki Okumura
21.03.2023 – 19.04.2023
For 28 days between February and March 2023, the basal body temperatures of both myself and my wife were measured each morning by placing a basal body temperature thermometer in the mouth. The figures were recorded in two respective charts on a day-to-day basis and then the resultant graphs were superimposed with each other to see what shape would be generated between us — like a very specific lunar calendar so to say.
Yuki Okumura is an artist and translator originally from Japan and currently working mainly in the Central European Time zone. Many of his performative processes employ a set of self-imposed instructions leading to an unpredictable consequence that is beyond his control and knowledge, often in terms of his own body, life, and/or interpersonal relations toward a possible redefinition of individuality and collectivity.
在2023年2月至3月的28天里,每天早上将基础体温计放入口中,测量我和妻子的基础体温。这些数字每天都被记录在两个各自的图表中,然后将所得的图表相互叠加,看看我们之间会产生什么形状 — 可以说就像一个非常具体的月历。
奥村雄树是一位来自日本的艺术家和翻译,目前主要在欧洲中部时区工作。他的许多表演过程采用了一套自我设定的指令,导致了一个不可预知的后果,是超出了他的控制和知识范畴,通常是在他自己的身体、生活和/或人际关系方面,朝着可能重新定义个人和集体的方向。
Lunar Practices
2023#2
THE EXPENSE OF TIME
Marianne Mispelaëre
20.02.2023 – 20.03.2023
Il est écrit « THE EXPENSE OF TIME » (« LA DÉPENSE DU TEMPS » en français).
La formulation sonne étrangement dans les deux langues. La syntaxe correcte serait « Le temps dépensé ». « Expense », comme « dépense », sont habituellement utilisés pour désigner de l'argent. « Expense » en anglais est également utilisé dans l'expression « At the expense of » = « au détriment de ».
La formulation, poétique, m'intéresse car j'ai le sentiment que le temps est devenu un luxe, un privilège auquel peu de gens ont accès. Le temps est devenu un outil du capitalisme, privilégiant la rentabilité, le but, l'efficacité, plutôt que le processus ou le lâché prise.
La phrase est écrite in situ, sur le mur. L'outil utilisé pour écrire ne recouvre pas le support mais le découvre. Le mur a été nettoyé. J'ai écrit par soustraction, en enlevant de la matière, comme une sorte d' «  écriture par l'éblouissement ». Conjuguant le geste d'écrire à celui de nettoyer (et donc de "prendre soin"), la phrase n'existe qu'en tant que trace éphémère : elle disparaîtra avec le temps, en reproduisant le même effet que le temps produit sur notre propre mémoire.
它上面写着 "THE EXPENSE OF TIME",在法语里是"la dépense de temps"(时间的花费)。
这一措辞在两种语言里听起来都很奇怪。正确的语法应该是 "Le temps dépensé"(花费的时间)。"Expense "和 "dépense "一样,通常用来指代金钱。英语中的 "Expense "也用于表达 "At the expense of"(以……为代价)。 
我感兴趣于这种诗意的表述,因为我觉得时间已经成为一种奢侈品,一种很少有人能够获得的特权。时间已经成为资本主义的一个工具,优先考虑盈利性、目的性、效率,而不是过程或是放手。
这句话是于原地写在墙上的。用来书写的工具并没有覆盖它的载体,而是揭开了它。墙已经被清理过了。我通过减法写作,去除材料,就像一种 "晕眩的写作"。结合书写和清理的手势(因此也是 "照顾 "的手势),这句话只作为一个短暂的痕迹存在:它将随着时间的推移而消失,再现时间对我们的记忆产生的相同的效果。
Lunar Practices
2023#1
NO,THANK YOU
Sophie Nys
21.01.2023 -19.02.2023
'NO. THANK YOU' is a response to Hans-Peten Feldmann's piece "Thank You". It is presented in the context of Octopus Notes*, in an art fair. The work presents an ambiguous gesture in the face of the art market.
*Octopus Notes is an annual journal that gathers critical essays, academic writing, interviews, archival documents and artist's projects.
Sophie Nys lives and works in Brussels, Belgium She uses sculpture, photography, video, text and objects to examine precise philosophical, political, historical and artistic themes with a wry sense of humor. Often working from local stories or from the particularity of everyday objects, she addresses larger issues class and gender by asserting the social idiosyncrasy of common objects, products, materials and ideas.
"NO, THANK YOU"是对Hans-Peter Feldmann的作品 "Thank You"的一个回应。它是在Octopus Notes* 的背景之下,展示于一个艺术博览会上。该作品呈现出面对艺术市场时一个暧昧的姿态。
* Octopus Notes是一本年度期刊,收集评论文章、学术写作、访谈、档案文件以及艺术家项目。
Sophie Nys在生活和工作于比利时布鲁塞尔。她用雕塑、摄影、录像、文字和物体来研究精确的哲学、政治、历史和艺术主题,并带有一种狡猾的幽默感。她经常从当地的故事或日常物品的特殊性出发,通过宣称普通物品、产品、材料和想法的社会特异性来解决更大的阶级和性别问题。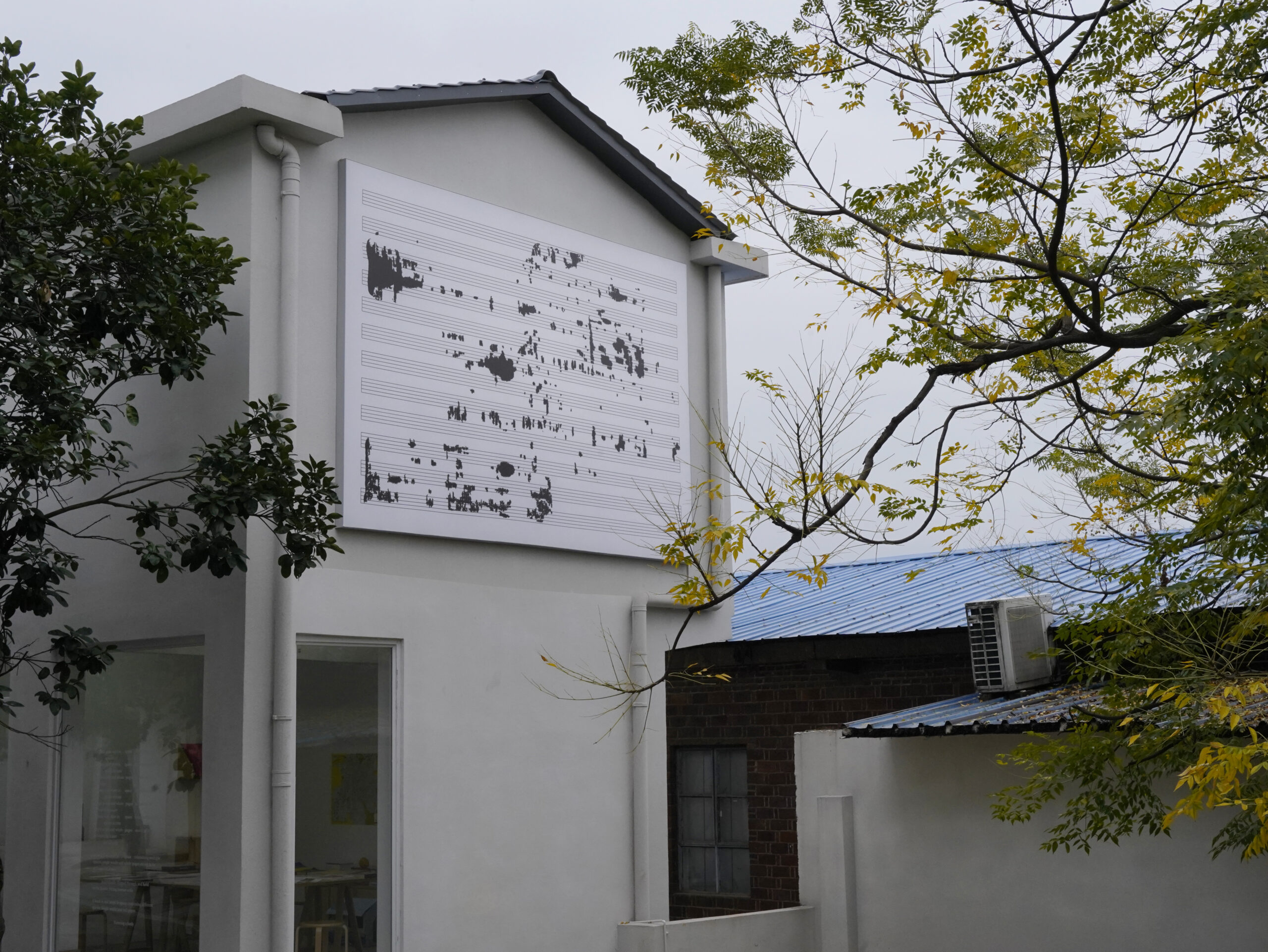 Lunar Practices
2022#3
Lacunae
Claudia de la Torre
23.11.2022 – 21.12.2022
Lacunae is silence waiting to become sound. A potential score to be read, viewed, or performed. The shapes that were invisible are now present. Which stem from the negative spaces of damaged papyrus.
Claudia de la Torre (1986) is a Mexican, Berlin-based artist who creates artworks situated at the intersection of printed media, conceptual publications, and installation. Using the basic concept of a book as her guide, de la Torre examines the structures and relationships of surface, form, and ideas. In 2011 de la Torre founded backbonebooks, an experimental publishing imprint that has published 80 artists' books and editions and continues to produce work. De la Torre is also the director of the Artists' Books Workshop in Berlin.
De la Torre holds a BA from the Escuela Nacional de Pintura, Escultura y Grabado "La Esmeralda" (2009). In 2010 she was the first Mexican artist to obtain the Frida Kahlo Scholarship for Women Artists granted by the DAAD, which allowed her to pursue an MA at the Academy of Fine Arts in Karlsruhe, Germany.
She is an active member of the Künstlerbund Baden-Württemberg and the ABC (Artists Books Cooperative). Through backbonebooks, she tables at numerous international art book fairs, and in 2018 she was the recipient of the Shannon Michael Cane Award for Printed Matter's New York Art Book Fair.
《空⽩(Lacunae)》是⼀段等待成为声⾳的寂静。是⼀个潜在的乐谱,它可以被阅读、被观看,或者被表演。那些隐形的形状在当下显现出来,⽽这些形状源⾃于⼀张被损坏的莎草纸的负空间。
Claudia de la Torre(1986年)是⼀位墨⻄哥艺术家,常驻柏林,她创作的艺术作品位于印刷媒体、概念出版物和装置的交叉点上。以书的基本概念为指导,de la Torre研究了表⾯、形式和思想的结构和关系。2011年,de la Torre创⽴了backbonebooks,⼀个实验性的出版机构,已经出版了80本艺术家的书籍和版本,并继续⽣产作品。De la Torre也是柏林的艺术家书籍⼯作室的主理⼈。
她是Künstlerbund Baden-Württemberg艺术联盟和ABC(Artists Books Cooperative)的积极成员。通过backbonebooks,她在许多国际艺术书展上展出书籍,2018年她是Printed Matter纽约艺术书展Shannon Michael Cane奖的获得者。
她的作品被全球机构收藏,包括纽约现代艺术博物馆(纽约)、MACBA当代艺术博物馆(巴塞罗那)、Würzbug的MiK博物馆(德国)、Mumok(维也纳)、Bibliothèque d'art etd'archéologie(⽇内瓦)、洛杉矶当代艺术中⼼(美国)、Zentrum fürKünstlerpublikationen(不来梅)、芝加哥艺术学院的Joan Flasch艺术家书籍收藏(美国)等。De la Torre曾在Miriam画廊-纽约(美国),新秩序-博物馆im Kulturspeicher,维尔茨堡(德国),艺术家图书馆1989-2021-MACRO,罗⻢(意⼤利),Imprimé,Intimité,Colletion – Galerie UQO,魁北克(加州),Glissements progressifs du récit – La Filature Mulhouse(法国),New Deals Regionale 19等展出过。
她最近获得了德国Stiftung Kunstfonds的艺术创作奖学⾦(2022)和克罗地亚ABW Split的伊拉斯谟教学奖学⾦。
Lunar Practices
2022#2
Concave
Maria Paris
25.10.2022 – 21.11.2022
Concave is a bilingual poem made specifically for Lunar Practices. The piece is composed of two voices: a leading voice attempts to define distance as something that spreads, void of direction, with no up or down. A second voice recites the possibilities of what a hole could be. Through relation and proximity, both distance and hole entwine.
Maria Paris is an artist and writer based in Amsterdam. Her practice focuses on translation and poetics found in the everyday. She entangles concepts of nostalgia and humour whilst reflecting on the emotional nature of language. She is also the co-founder of attempt press, an independent publishing project.
《凹(Concave)》是为月球广告牌所做的一首双语诗。这首诗由两个部分组成:主诗用西班牙语写成,试图用一种辐散来定义"距离",这里的距离没有方位,无上无下。副诗使用英语,讲述"洞"的种种可能。在勾连往复之间,洞和距离的意向缠绕交织。
Maria Paris是居住在阿姆斯特丹的艺术家和作家。她的实践侧重于日常生活中发现的翻译和诗学。她在反思语言的情感本质的同时,将怀旧和幽默的概念纠缠在一起。同时,她也是一个独立出版项目"attempt press"的联合创始人。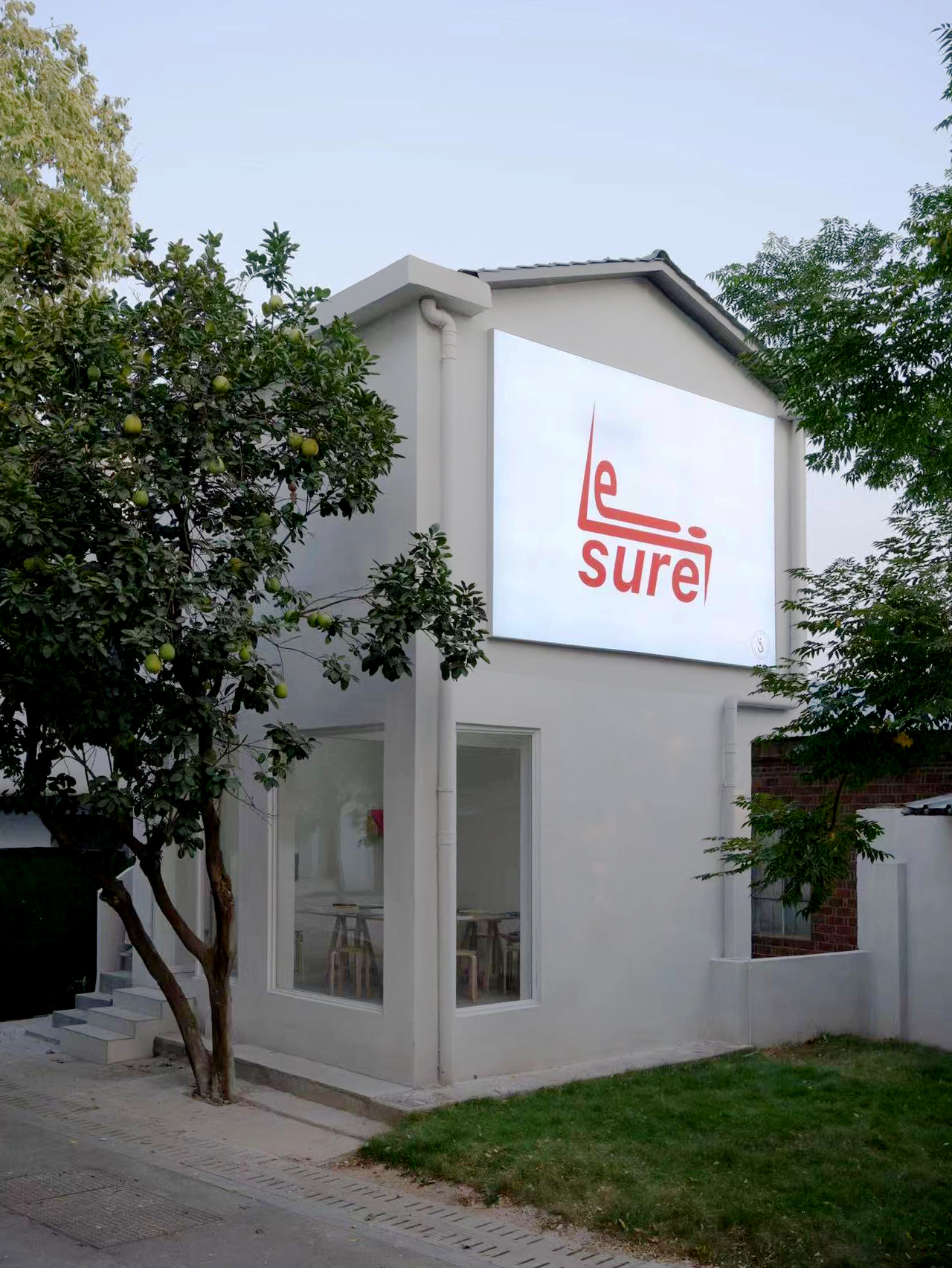 Lunar Practices
2022#1
Trapped by the Duty to be Dutiful
Wim de Pauw
25.09.2022 -23.10.2022
Trapped by the Duty to be Dutiful' is an extension of the project 'Wor(l)d FATIGUE' (2022) in which Wim De Pauw and The Letter Escape Department try to imagine all the wor(l)ds being tired of standing up. They designed a logo or advertisement for the word 'Leisure', combining the Chinese'Lying Flat' or tangping (躺平) movement, that calls on young workers and professionals to opt out of the struggle for workplace success, and to reject the promise of consumer fulfilment.
Wim De Pauw is a visual artist living and working in Brussels (BE). He's the founder of The Letter Space Department and co-founder of the nomadic artist run space 'Lesage'.
"试图想象所有的文字都厌倦了站立。"
《被责任所困(Trapped by the Duty to be Dutiful)》是2022年《Wor(L)d Follow》项目的延伸,在 该项目中,艺术家Wim de Pauw和the letter space department 试图想象所有的文字都厌倦了站立。他们为"leisure"一词设计了一个标志,结合了中国的"躺平"运动,呼吁年轻工作者选择退出争取职场成功的斗争,拒绝实现自我实现的承诺。
Wim De Pauw是现生活和工作在布鲁塞尔一名视觉艺术家,他是The Letter Space Department的创始人,同时也是Lesage空间的共同创始人。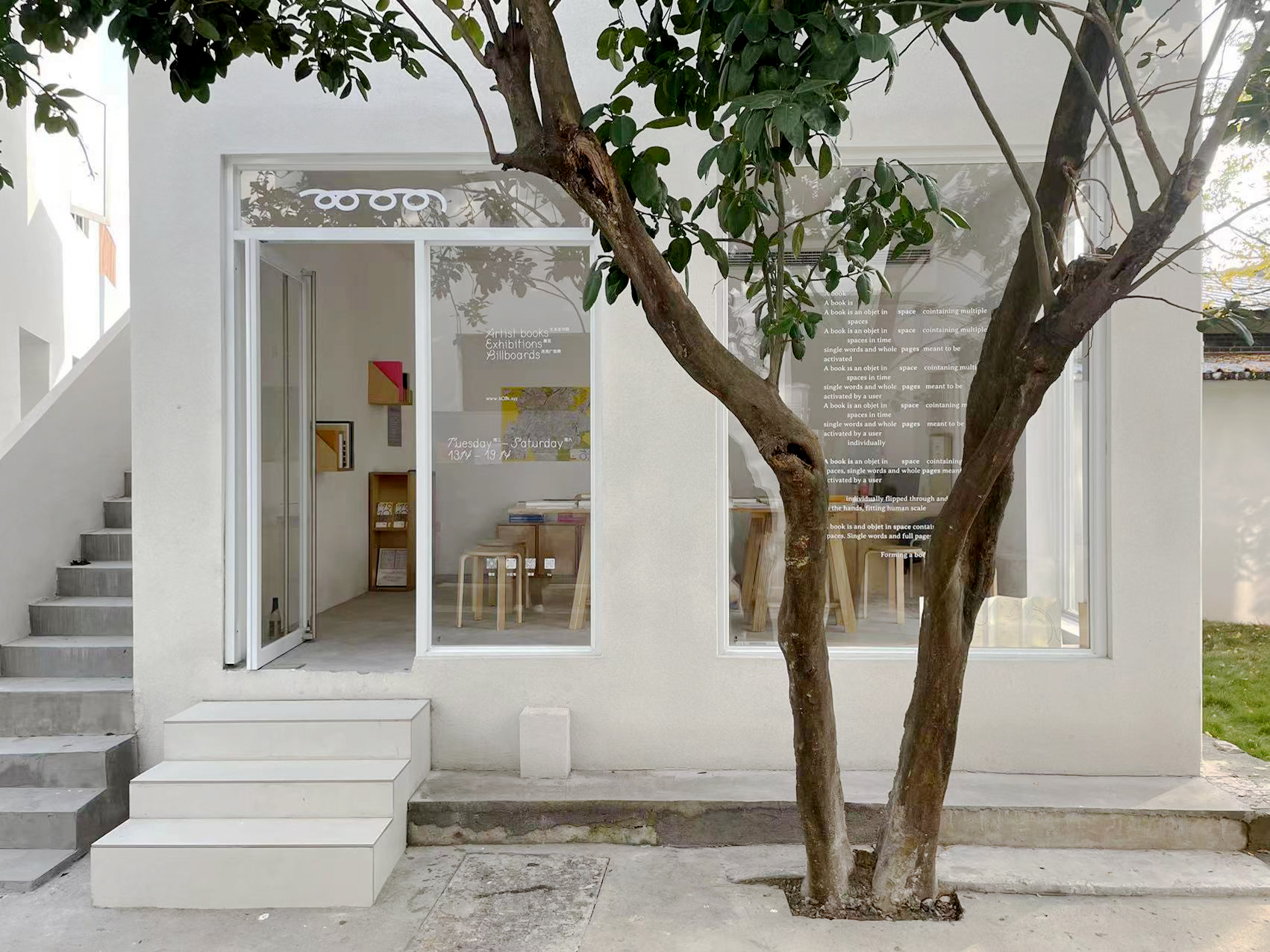 About
B09k is a container for the programs of artist books, exhibitions, billboards.
We want to use language as a base to connect artists, writers and designers. We want to escape the traditional structure of an art bookstore with fluid programs. We use books as part of the event and as a starting point for the exhibition.
The space for us as a site of events presents a new horizon for the local community environment.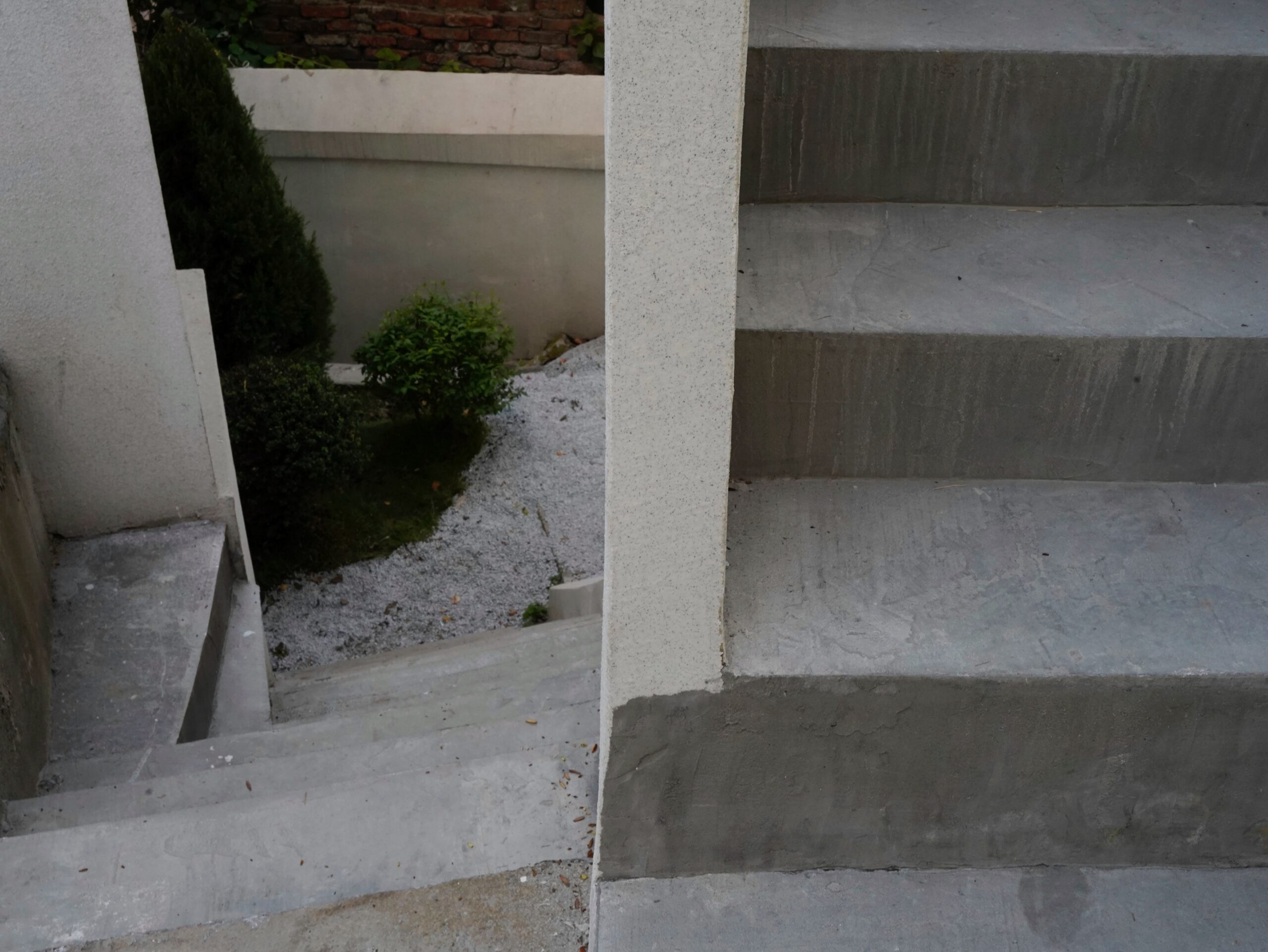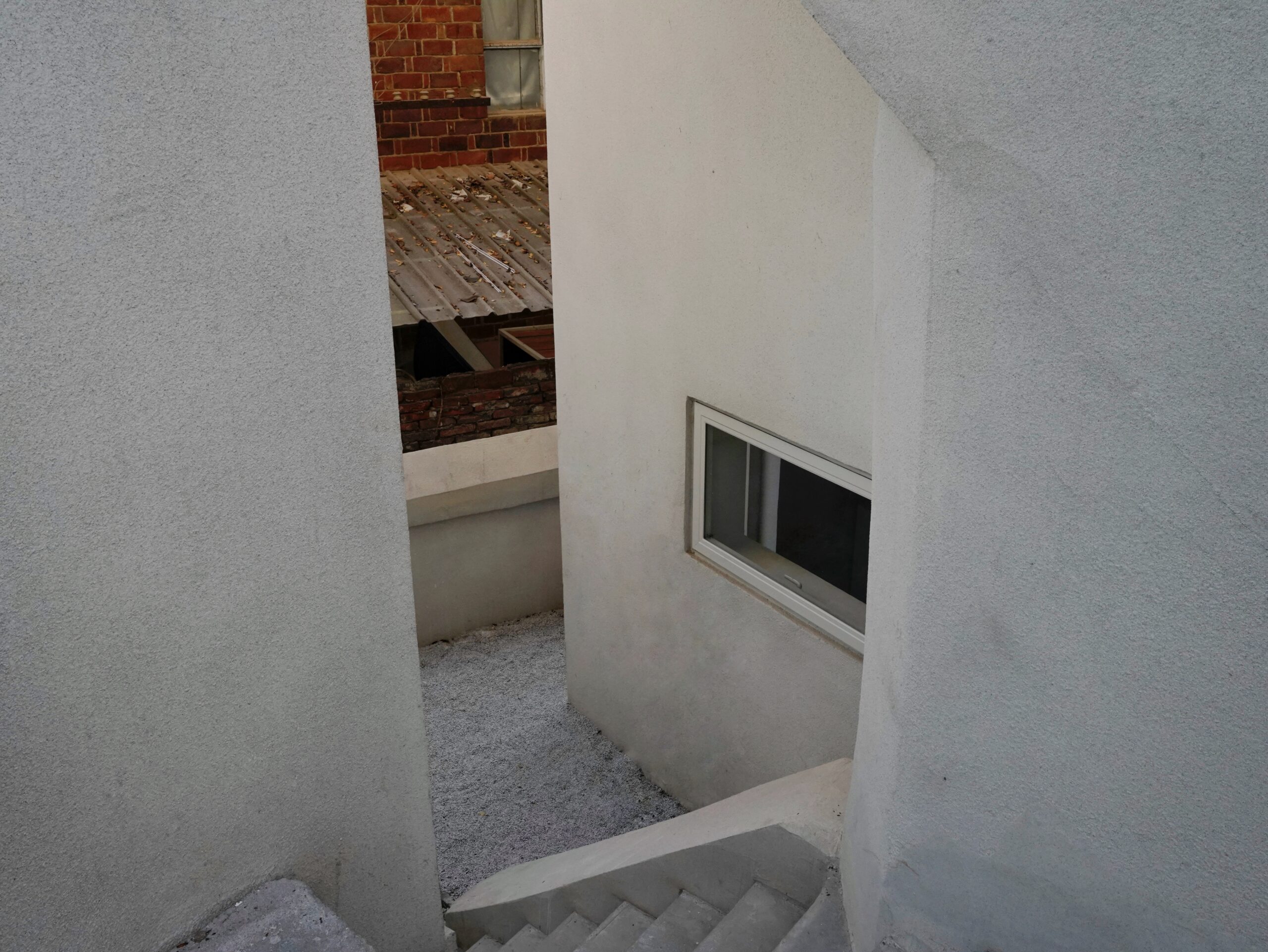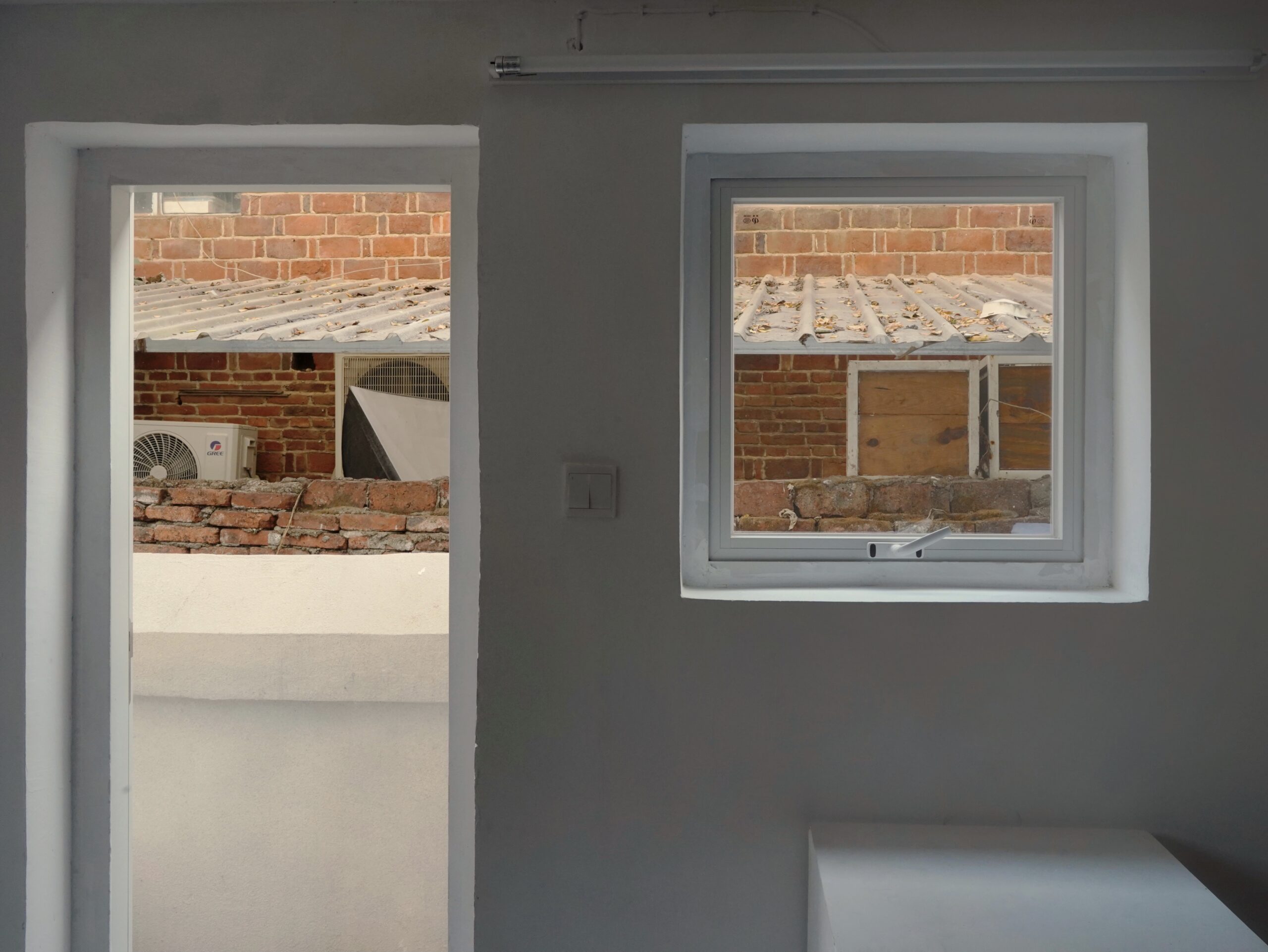 B09K,
B09 Hou Lake,
410017 Changsha,
China
Instagram: b09k.book
Wechat: B09k_cs
Red: B09k

Upper Floor – Exhibitions
下一层
去室外
回室内
YOU ARE NOW AT (0F)
BOOKS

GO UPSTAIRS (1F) – EXHIBITIONS
GO OUTDOOR – BILLBOARDS
GO INDOOR – BOOKS
GO DOWNSTAIRS (1F) – BOOKS